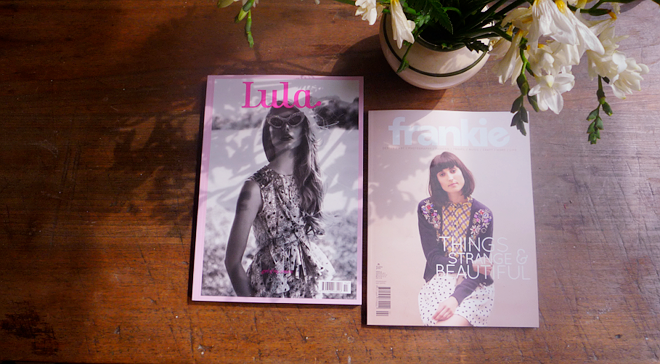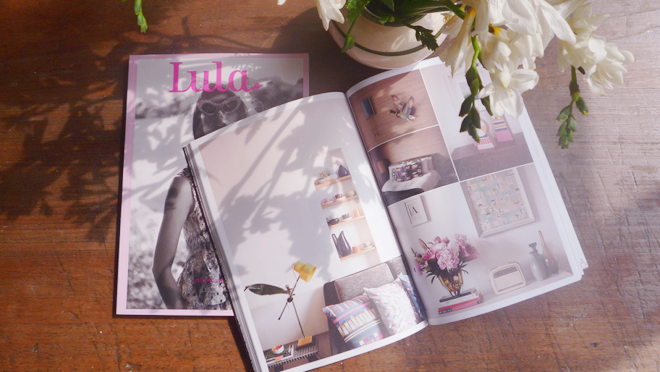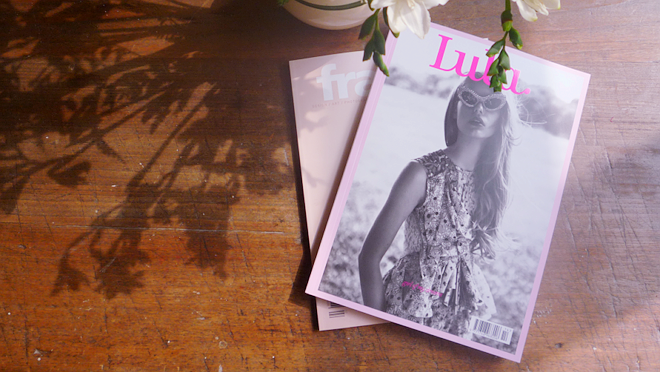 First off, thanks for all the fun comments these last couple of days. They make study breaks so much more enjoyable. I went to Antwerp on Friday and did some shopping. In fact, I was actually hoping to still score an issue of The Gentlewoman somwhere there but Frankie and Lula make for a good alternative, don't they? I didn't even know Frankie was sold in Belgium!
Frankie reminds me of the time I still read N.E.E.T. magazine, back when I was first discovering all things fun and fashion on the interwebs. Does N.E.E.T. even still exist nowadays? Anyways, it's all cute and crafty and it features so many young and talented people. It's less cutesy than I had expected but I think I like it better this way.
Lula is still out of this world. Picking up an issue and flicking through it always makes me giddy. I stumbled upon the last two issues by chance (Stockholm, I miss you) and Friday was no different. The photoshoots have lost some of their magic (or maybe I have grown up a little) but the interviews are still the best. For this issue Tavi Gevinson talked with Iris Apfel and Tennessee Williams with Lesley Gore. Lesley fricking Gore! I love how the interviewers are not just journalists looking for some ridiculous tagline but old friends or great admirers having a cosy chat with their interviewee. With a cup of tea and macarons, obviously. At least that's how a Lula interview takes place in my mind. I'd like to keep that image.
Now if only I could get my hands on the next issue of The Gentlewoman.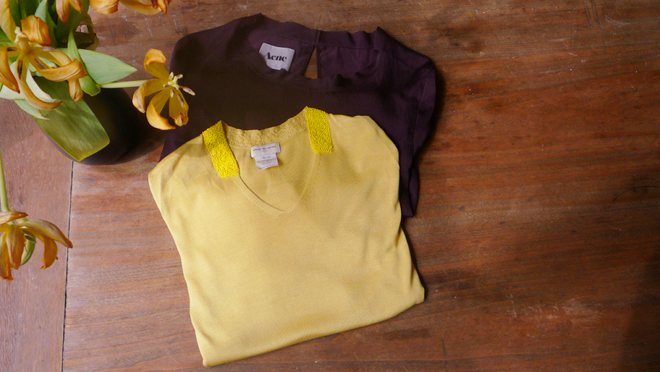 (Acne dress with open back and Dries Van Noten silk sweater)
I also bought actual clothes on Friday. Result! Now I don't want you to get the impression that I'm all of the sudden rolling in dough. I got my designer fix (lol) at Rosier 41, this amazing outlet store. They have a really excellent stock of designer vintage. For example, they had two clothing racks with nothing but Dries Van Noten. Seriously?!
I'd say I mostly shop at Zara here in Ghent and whenever I can, COS in Antwerp but every few months I buy a thing or two that is a bit more special, like those
Essentiel trousers
. I like the fact that I am slowly (very slowly) but surely building up a wardrobe with a few very beautiful and timeless pieces. I'll show you more of my dress and sweater in an outfit post when I finish my exams i.e. an eternity away from now! -
x